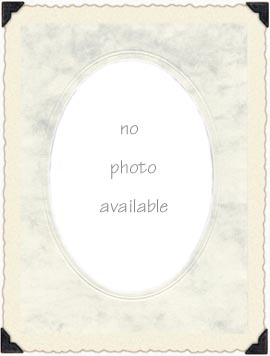 Ron's grandfather
Chicago, Illinois
Jozef Kaczmarek (1879-1927)
By all accounts, Jozef Kaczmarek had an outgoing personality, a wonderful dancer who also enjoyed tending bar at social events
in his hometown of Warderayn, Poland. If Warderayn is difficult to locate on a map, that is because, at the time of Jozef's birth
on January 6, 1879, the town consisted of a mere thirty or so families . . . and has not grown much in all the decades since. The
larger city of Kalisz (which is on the map) is located nearby, with Konin, the county seat, lying thirty miles north. During Jozef's
youth, the region fell under Russian control. Jozef spoke both Polish and Russian but had little formal education, limited to just
two summers in which he stayed at the home of relatives in a larger town and attended special classes. As a grown man, Jozef
stood five feet six inches tall and weighed, at most, one-hundred-and-fifty pounds. He had hazel eyes and broad, flat features
with thin sandy blond hair and a fair complexion. A light smoker, Jozef had unusually white and beautiful teeth which he brushed
daily with table salt, as did most people of that era. His two front teeth were slightly separated, causing a narrow gap, a genetic
trait passed on to his daughter, Regina. When Jozef married, it was to a woman from above his class. He met Franciszka
Ossowska on a farm, of all places. She had been born on September 27, 1879, in Sliwice, near the larger city of Poznan in the
German section of Poland. Her parents were wealthy by local standards -- the father a Prussian cavalry officer and the mother a
Dame, a titled lady. Young Franciszka, exhibiting a mild streak of independence, decided to learn what real work entailed and
volunteered to labor on a farm for one summer. There, she met Jozef, and the two fell in love. Her parents were against the union
at first but eventually relented and sent her off to Jozef's village in a horse-drawn carriage loaded with a rich dowry of silverware,
crystal, china, linens, and $2,500 in in cash -- a fortune in those days. Jozef and Franciszka, both twenty-one years old, were
married on November 27, 1900, in a simple ceremony in Warderayn. Franciszka attended the wedding in her traveling clothes --
not the ornate gown her parents had bequeathed -- because Russian customs agents had confiscated her entire possessions
at the border, finally returning them some weeks later. Jozef's parents owned five acres of land. They split off one acre and
presented it to the newlyweds as a wedding gift. Jozef immediately built a small one-room house on the plot and drew up plans
for expanding it into a tavern. Two years after they were married, he embarked on the first of three trips to America where he
earned money to pay for improvements to his bar. Owning a bar had been Jozef's dream, but living alone in one room surrounded
by his parents and fourteen siblings fell far short of Franciszka's vision of married life. Shamed by the circumstances, she dared
not confide in her parents. Jozef's lengthy absences only exacerbated the situation; however, after Franciszka departed Poland
with her two daughters and rejoined Jozef in Chicago, Illinois, the couple reversed roles. Franciszka embraced life in the United
States while Jozef, mourning the loss of his bar, longed to return to Poland. After only one year in Chicago, the family moved
250 miles to Bay City, Michigan, where, in an ironic and perhaps well-deserved twist of fate, Jozef found himself surrounded by
Franciszka's relatives. In Bay City, Franciszka bore two more children, Joseph Felix (1914-1995) and Bronistawa (1916-1961).
Franciszka's half-brother, Anthony Kaczynski (1857-1937), farmed 360 acres in nearby Auburn with his wife, eight sons, and two
daughters. The Kaczmarek children, now totaling four, thoroughly enjoyed the regular family gatherings on Uncle Anthony's farm.
Anthony located a fine six-room house on three acres of land which his sister and her husband rented. The property contained a
variety of fruit trees and a beautiful grape arbor. The newcomers added a cow, a pig, and several chickens. Franciszka and the
children were happy there, but Jozef remained morose, unable to find any work other than timber clearing in surrounding forests,
to him the lowest form of manual labor. He and Franciszka could have purchased the house they lived in for the reasonable sum
of $1,800; Anthony even offered to make the down payment, but Jozef refused. After more than four years in Michigan, he moved
his family back to Chicago where he found a job to his liking polishing nickel-plated medical instruments. The position paid well,
and Jozef provided for his family, but he also spent the majority of his free time and most of his extra money down at the corner
bar. The marriage soured, and, in 1922, Jozef left the family, only to return after nine months. Franciszka accepted him back
on one condition: that he buy her a house. He did so, a small farm located in Elgin, Illinois, a short train ride to the outskirts of
Chicago. By this time, Martha (18) lived and worked in New York, and Regina (13) had graduated from a local business course,
found a job, and rented a room in Chicago near her work place. Franciszka moved to the farm with young Joseph (8), Bernice (6),
and an infant, Evelyn Olga (1), to whom she had given birth in 1921 at the age of 41. Jozef also remained in a rented room near
his work in Chicago and commuted home to the farm on weekends. Regina occasionally spotted her father walking the streets
of Chicago, usually a little unsteady on his feet from too much drink. Out of embarrassment, she avoided him. At seventeen
years old, in 1926, Regina married and almost immediately began suffering from nightmares in which her father died. Her new
husband (Leslie Norman Vincent) scoffed at the dreams, but Regina took them quite seriously. As the month of December and
the Christmas holidays approached, the dreams increased in intensity. Regina invited her father to her apartment twice, cooking
dinner for him and presenting him with Christmas gifts. He appeared pensive, somewhat distracted, often staring out the window
at nothing in particular. On New Year's Day, 1927, someone knocked at the door. A call had come for Regina on the telephone
out in the hall. She looked at her husband. "Oh, Les, you better take it," she said. "I just know it's about father." When Les
returned to the room a short time later, his face was ashen. "Your father is in the hospital," he said. "They don't expect him to
live." Eyewitness accounts varied. Sitting on a low railing, some said he fell, others said he was pushed backward and landed
on his head eight feet below at the bottom of an underground concrete stairway. The doctors thought, had he not been drinking
at the time, they might have been able to revive him. Their verdict: accidental death, five days shy of his 48th birthday. He was
buried in a Catholic cemetery in Niles, Illinois, but the grave no longer exists, having been removed during construction of a new
church building. Jozef's name still appears in church archives, however, scant testimony that he once walked among the living.
Source: tape-recorded recollections of Virginia Plummer (Oct. 28, 1996 and Nov. 1, 1996)