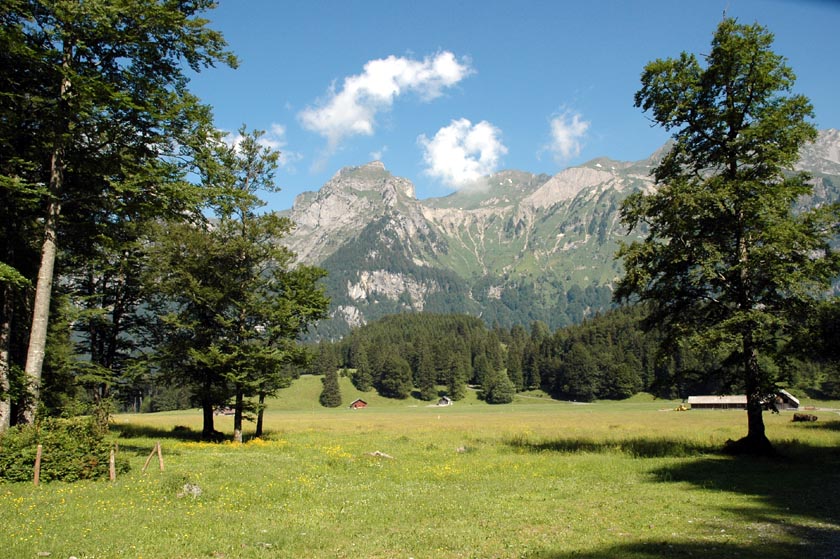 Start Point -- Kloen Valley (Glarnerland region) near Glarus, Switzerland
View Back Toward the Start Point
It's July . . . and there is still snow on the ground.
Rolf, Irmi, and Alice trekking back down toward the valley floor.
. . . enjoying a flat and easy Saturday stroll in a beautiful corner of Switzerland
The Valley Floor, Wide and Green
Last House on the Rural Mail Route
We had climbed as high as the white arrow.
Alice and Irmi Picking Wildflowers.
View of Lake Kloen from Our Outdoor Lunch Table.