How green is this valley, in mid-October, no less?
Ron and Lisbeth, conferring with Bessie.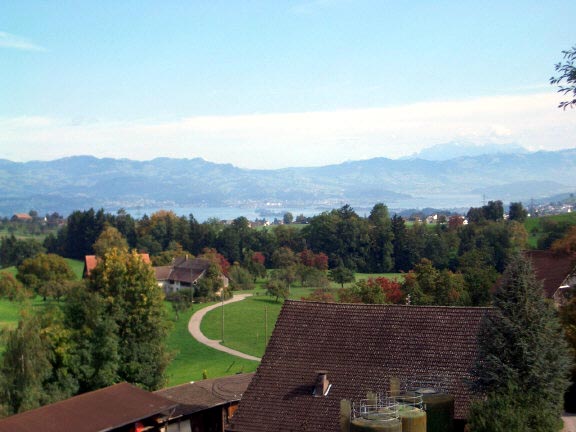 Upper Lake Zürich and city of Rapperswil in the distance.
Left to Right: Ron, Lisbeth, Bengt.
Tradional "Riegel" house. Someone here enjoys flowers.
Fall display in an otherwise unused corner.
Autumn colors on the wall -- and a convenient rest stop.
L to R: Irmi, Bengt, Lisbeth -- with Lake Zürich in background.
Ron and Bengt, leading the way home.